Kazimierz Brzozowski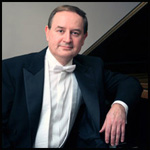 Kazimierz Brzozowski is the founder and director of the International Music Festival in Nałęczów. He has garnered international acclaim for his captivating performances, in particular the music of Chopin. He has won top prizes at the Polish Piano Festival, in the Chopin Society Competition in Warsaw and has received awards from Ann Arbor Music Society, Kosciuszko Foundation in New York and the University of Michigan. He has given recitals and performed with orchestras in Poland, U.S.A. and Japan. He has been featured on the Polish Radio and National Television and made CD recordings with Music of Bach, Mozart, Chopin , Liszt, Bartok and Szymanowski. He holds a Master's degree from the Fr. Chopin Academy of Music in Warsaw where he studied with prof. R. Smendzianka, and a Doctorate of Musical Arts from the University of Michigan. Currently he teaches piano at Wayne State University in Detroit.
Young Hyun Cho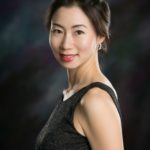 Young Hyun Cho is an associate professor of piano at the Michigan State University College of Music. Prior to MSU, she served as an associate professor at the University of Texas at Arlington.
Young Hyun Cho's concert activities have taken her around the globe. She has performed in Germany, Austria, Italy, Belgium, Hungary, Spain, Korea, China, Thailand, Malaysia, and throughout the United States. Recent reviews on her piano playing include the Aachen Zeitung of Germany: "Hohe Kunst auf den Tasten" (High Art on the Keys) and "Hochkaratigen Klavierkonzert" (a high-profile piano concert).
As a featured soloist, Young Hyun Cho performed with Budapest Symphony Chamber Orchestra MAV, Euro Sinfonietta Wien, Korean Broadcasting System Symphony Orchestra, Korean Symphony Orchestra, Seoul National Symphony Orchestra, Eurasian Philharmonic Orchestra, Daejeon Philharmonic Orchestra, Holland Symphony Orchestra, New Philharmonic Orchestra of Irving, Northeast Orchestra, Chamber Ensemble of Rome, University of Texas at Arlington Symphony Orchestra, and Eastman Symphony Orchestra.
Anna Jastrzebska-Quinn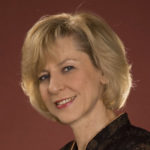 Anna Jastrzebska-Quinn is a well known Polish pianist, a professor of piano at the Frederic Chopin University of Music in Warsaw and a long-term dean of the keyboard faculty at the university.
Born in Poland, she graduated with distinction from the National Higher School of Music in Warsaw, as the university was formerly known, and the Geneva Conservatory in Switzerland. She studied the piano with such outstanding artists and inspiring pedagogues as Jan Ekier, the editor of Chopin's works for the authoritative Polish National Edition, in Warszaw; Harry Datyner, himself a pupil of Marguerite Long and Edwin Fischer, in Geneva; Nikita Magaloff, Gyorgy Sebok, Anton Cuerti and Menahem Pressler in Canada. She is a winner of international competitions, such as Palma de Majorca, Santander and Barcelona, and a number of national piano competitions in Poland. Chopin's music has always held a special place in her extensive piano repertoire. In recognition of her art, for seven years she was a scholar of the F. Chopin Society in Warsaw and the Ministry of Culture and Art. Since her debut in 1974 with the National Chamber Orchestra while still a student, Anna Jastrzebska-Quinn has played in most of European countries as well as in Canada, China, Thailand and Uruguay. She has made recordings of solo, chamber music and piano concertos with orchestras for the radio and television in Poland, Germany, Switzerland and Canada and published CDs with works by Chopin, Ravel and Ciurana in Spain.
Professor Jastrzebska-Quinn is an active and much in demand pedagogue. Her international graduate and postgraduate students win awards in many prestigious competitions and are recipients of artistic scholarships. She has served on juries of international competitions and has held master classes, seminars and lectures in music centers in Poland, Russia, Spain, Austria, England, USA, China, Thailand, Singapore and Uruguay. She acts as a consultant for the Artistic Education Centre and is an expert at the Ministry of Education in Poland.
Tomoko Mack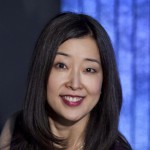 Tomoko Mack is a performing duo pianist. She has won, together with her sister Yuki, First Prize and Kodama Prize at the Fourth International Piano Duo Competition in Tokyo; the Ellis Two-Piano Competition and the Dranoff International Two-Piano Competition and was featured artist in the Gilmore International Keyboard Festival in Michigan, the Symposium for Two-Pianos in Florida and the Quebec International Two Piano Festival. She has concertized all over United States, in Japan, Poland, Italy and Sweden and produced four highly acclaimed compact discs that include a diverse repertoire of one-piano and two-piano works: Rhapsody, American Mosaic, Fantasy and Danse Montage.