Kazimierz Brzozowski is the founder and director of the International Music Festival in Nałęczów. He has garnered international acclaim for his captivating performances, in particular the music of Chopin. He has won top prizes at the Polish Piano Festival, in the Chopin Society Competition in Warsaw and has received awards from Ann Arbor Music Society, Kosciuszko Foundation in New York and the University of Michigan. He has given recitals and performed with orchestras in Poland, U.S.A., Japan, Italy and Hungary. He has been featured on the Polish Radio and National Television and made CD recordings with Music of Bach, Mozart, Chopin , Liszt, Bartok and Szymanowski. He holds a Master's degree from the Fr. Chopin Academy of Music in Warsaw where he studied with prof. R. Smendzianka, and a Doctorate of Musical Arts from the University of Michigan. Currently he teaches piano at Wayne State University in Detroit.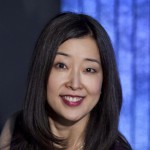 Tomoko Mack is a performing duo pianist. She has won, together with her sister Yuki, First Prize and Kodama Prize at the Fourth International Piano Duo Competition in Tokyo; the Ellis Two-Piano Competition and the Dranoff International Two-Piano Competition and was featured artist in the Gilmore International Keyboard Festival in Michigan, the Symposium for Two-Pianos in Florida and the Quebec International Two Piano Festival. She has concertized all over United States, in Japan, Poland, Italy and Sweden and produced four highly acclaimed compact discs that include a diverse repertoire of one-piano and two-piano works: Rhapsody, American Mosaic, Fantasy and Danse Montage.
Following graduation from the music conservatory in Lyon, France, Michèle Renoul began her post-secondary education studying general history at the University of Lyon and music at the Hochschule für Musik in Freiburg-im-Breisgau, Germany. From a young age, she had the good fortune to benefit from studying with great artists and educators such as Elza Kolodin, Vitaly Margulis, Laurent Cabasso, Rena Shereshevskaya, and Ramon Walter.
She obtained two masters degrees, one in solo piano and the other one in the interpretation of German Lied and French melody.
Very attached to great piano repertoire, she studied this subject deeply with her professors, and on her own, in addition to the work with German Lieder music. She is interested in new music creations that permit her to understand and collaborate with contemporary classical music composers.
From this approach of adventure and artistic openness, she has worked with the group Accroche-Note between 1996 and 2016. This is a group that has given concerts at major festivals and has performed approximately 50 world premiere pieces by composers such as Xenakis, Dusapin, Mâche, and Manoury. She has performed on numerous CD's produced by Accroche-Note. In solo performance, or as part of a group, she has performed at Musica (Strasbourg), Présence (Paris), Trattoriae (Parma, Italy), Venice Biennial, as well as in Spain, the United States, and in Australia.
Eloisa Cascio completed her music study and obtained Master and specialist degrees with distinction in Piano, as a student of Tina Babuscio (Conservatory of Benevento), Harpsichord (Conservatory of Campobasso) Chamber Music and Choral Music and Choir Direction (Conservatory of Avellino) and Piano Chamber Music (Conservatory of Napoli). She took part in piano masterclasses with Bruno Canino, Peter Lang, Gottlieb Jiracek von Armin, Johannes Kropfitsch, Oleg Marshev, Joseph Paratore, Henri Sigfridsson, Andreas Frohlich, Olivier Gardon, Dominique Merlet, Teppo Koivisto, Paolo Bordoni, Fausto Di Cesare and others.
In 2012 she won the III prize in the Dichler Competition. In 2016, she was the recipient of the "University of South Florida Steinway Piano Series special award". The award is given annually to help an exceptional pianist at the beginning of their professional career.
Ms. Cascio performed as a soloist and collaborative pianist at music festivals in Italy, Austria, Belgium, France, Germany, Spain, Holland, Greece, Poland, Macedonia, Baltic Republic's, Romania, Montenegro and United States of America, Croatian, Slovenian, Austria, Lithuania, Estonian, Latvia. She was a featured soloist of the Romanian Philharmonic Orchestras Dinu Lipatti of Satu Mare and Mihai Jora of Bacau, Prague Harmonia Nova and Les Soloists in France. As harpsichordist Eloisa performed solo, in ensembles and also with orchestra. Ms. Cascio teaches piano at the Conservatory "Nicola Sala" in Benevento (Italy).