Kazimierz Brzozowski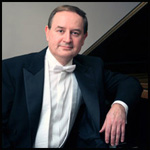 Kazimierz Brzozowski is the founder and director of the International Music Festival in Nałęczów. He has garnered international acclaim for his captivating performances, in particular the music of Chopin. He has won top prizes at the Polish Piano Festival, in the Chopin Society Competition in Warsaw and has received awards from Ann Arbor Music Society, Kosciuszko Foundation in New York and the University of Michigan. He has given recitals and performed with orchestras in Poland, U.S.A., Japan, Italy and Hungary. He has been featured on the Polish Radio and National Television and made CD recordings with Music of Bach, Mozart, Chopin , Liszt, Bartok and Szymanowski. He holds a Master's degree from the Fr. Chopin Academy of Music in Warsaw where he studied with prof. R. Smendzianka, and a Doctorate of Musical Arts from the University of Michigan. Currently he teaches piano at Wayne State University in Detroit.
Tomoko Mack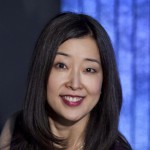 Tomoko Mack is a performing duo pianist. She has won, together with her sister Yuki, First Prize and Kodama Prize at the Fourth International Piano Duo Competition in Tokyo; the Ellis Two-Piano Competition and the Dranoff International Two-Piano Competition and was featured artist in the Gilmore International Keyboard Festival in Michigan, the Symposium for Two-Pianos in Florida and the Quebec International Two Piano Festival. She has concertized all over United States, in Japan, Poland, Italy and Sweden and produced four highly acclaimed compact discs that include a diverse repertoire of one-piano and two-piano works: Rhapsody, American Mosaic, Fantasy and Danse Montage.
Prof. Dr Hab. Anna Jastrzębska-Quinn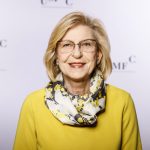 Winner of the First Prize at the International Chopin Competition in Majorca in 1982 and international piano competitions in Barcelona (1975) and Santander (1979). In the 9th International Chopin Competition in Warsaw, as one of the six pianists of Polish team, she was qualifyed to quarterfinals. In 1968–1974, as winner of national competitions, she was a 7‑times scholar of the F. Chopin Society in Warsaw and the Ministry of Culture and Art.
Anna Jastrzębska-Quinn graduated with First Class Honours from the Higher School of Music (now the Fryderyk Chopin University of Music) in Warsaw in 1976 where she studied in Professor Jan Ekier's class, and with Virtuoso Diploma from the Geneva Conservatory in 1979 in Professor Harry Datyner's class. She also attended one-year postgraduate courses at the Banff School of Fine Arts in Canada in 1981/1982 led by world famous artists such as Gyorgy Sebok, Menahem Pressler, Anton Kuerti and others.