Kazimierz Brzozowski is the founder and director of the International Music Festival in Nałęczów. He has garnered international acclaim for his captivating performances, in particular the music of Chopin. He has won top prizes at the Polish Piano Festival, in the Chopin Society Competition in Warsaw and has received awards from Ann Arbor Music Society, Kosciuszko Foundation in New York and the University of Michigan. He has given recitals and performed with orchestras in Poland, U.S.A., Japan, Italy and Hungary. He has been featured on the Polish Radio and National Television and made CD recordings with Music of Bach, Mozart, Chopin , Liszt, Bartok and Szymanowski. He holds a Master's degree from the Fr. Chopin Academy of Music in Warsaw where he studied with prof. R. Smendzianka, and a Doctorate of Musical Arts from the University of Michigan. Currently he teaches piano at Wayne State University in Detroit.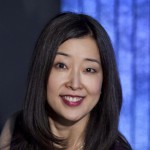 Tomoko Mack is a performing duo pianist. She has won, together with her sister Yuki, First Prize and Kodama Prize at the Fourth International Piano Duo Competition in Tokyo; the Ellis Two-Piano Competition and the Dranoff International Two-Piano Competition and was featured artist in the Gilmore International Keyboard Festival in Michigan, the Symposium for Two-Pianos in Florida and the Quebec International Two Piano Festival. She has concertized all over United States, in Japan, Poland, Italy and Sweden and produced four highly acclaimed compact discs that include a diverse repertoire of one-piano and two-piano works: Rhapsody, American Mosaic, Fantasy and Danse Montage.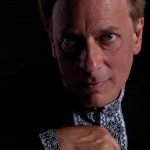 Arthur Greene was born in New York City. He received degrees from Yale, Juilliard, and Stony Brook. He studied with Martin Canin. His mentors include Malcolm Frager and Paul Badura-Skoda. Until recent events, he has spent summers with his extended family in Ukraine.
Mr. Greene treasures the inheritance of our rich piano repertoire, which he considers among humanity's greatest achievements, and he is grateful for the opportunity to bring it to life and to share it with as many people as possible.
Mr. Greene was first prize winner in major international competitions. He has performed with the Philadelphia Orchestra, the San Francisco, Utah, and National Symphonies, the Ukraine National Symphony, the Czech National Symphony, the Tokyo Symphony, and many others. He has played recitals in Carnegie Hall, the Kennedy Center, Moscow Rachmaninov Hall, Tokyo Bunka Kaikan, Lisbon Sao Paulo Opera House, Hong Kong City Hall and concert houses in Shanghai, Beijing, and Seoul, and all the major cities in Japan. He was an Artistic Ambassador to Serbia, Kosovo, and Bosnia for the United States Information Agency. Mr. Greene recorded the complete Etudes of Alexander Scriabin for Supraphon, and piano works of the Ukrainian composer Mykola Lysenko for Toccata Classics. He has made many recordings together with his wife, the violinist Solomia Soroka, for Naxos and Toccata. He has performed the 10 Sonata Cycle of Alexander Scriabin in many important international venues, including multi-media presentations with Symbolist artworks. He has performed mazurkas with the Janusz Prusinowski Kompania, a Polish folk ensemble. He has been a faculty member of many summer festivals, including the Rebecca Penneys Piano Festival, Perugia MusicFest and Vivace Music Foundation.
Reviews include: "Incomparable master-pianist" (Upper Austria Krone News, 2019); "A profound musician" – The Washington Post; "A masterful pianist" – The New York Times; "Intoxicating appeal" – Mainichi Daily News, Japan; "A romantic splendor of sound-colors" – Ruhr Nachrichten; "Stellar Scriabinist" – American Record Guide.
Arthur Greene is a member of the piano faculty of the University of Michigan. There he has won the Harold Haugh Award for Excellence in Studio Teaching. He and his students presented a recital series of the complete solo works of Chopin in nine concerts. He is a frequent judge of piano competitions. His current and former students include prizewinners in international competitions, and his former students hold important teaching positions throughout the United States.
Eloisa Cascio completed her music study and obtained Master and specialist degrees with distinction in Piano, as a student of Tina Babuscio (Conservatory of Benevento), Harpsichord (Conservatory of Campobasso) Chamber Music and Choral Music and Choir Direction (Conservatory of Avellino) and Piano Chamber Music (Conservatory of Napoli). She took part in piano masterclasses with Bruno Canino, Peter Lang, Gottlieb Jiracek von Armin, Johannes Kropfitsch, Oleg Marshev, Joseph Paratore, Henri Sigfridsson, Andreas Frohlich, Olivier Gardon, Dominique Merlet, Teppo Koivisto, Paolo Bordoni, Fausto Di Cesare and others.
In 2012 she won the III prize in the Dichler Competition. In 2016, she was the recipient of the "University of South Florida Steinway Piano Series special award". The award is given annually to help an exceptional pianist at the beginning of their professional career.
Ms. Cascio performed as a soloist and collaborative pianist at music festivals in Italy, Austria, Belgium, France, Germany, Spain, Holland, Greece, Poland, Macedonia, Baltic Republic's, Romania, Montenegro and United States of America, Croatian, Slovenian, Austria, Lithuania, Estonian, Latvia. She was a featured soloist of the Romanian Philharmonic Orchestras Dinu Lipatti of Satu Mare and Mihai Jora of Bacau, Prague Harmonia Nova and Les Soloists in France. As harpsichordist Eloisa performed solo, in ensembles and also with orchestra. Ms. Cascio teaches piano at the Conservatory "Nicola Sala" in Benevento (Italy).