Kazimierz Brzozowski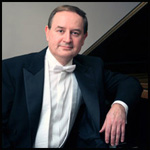 Kazimierz Brzozowski is the founder and director of the International Music Festival in Nałęczów. He has garnered international acclaim for his captivating performances, in particular the music of Chopin. He has won top prizes at the Polish Piano Festival, in the Chopin Society Competition in Warsaw and has received awards from Ann Arbor Music Society, Kosciuszko Foundation in New York and the University of Michigan. He has given recitals and performed with orchestras in Poland, U.S.A. and Japan. He has been featured on the Polish Radio and National Television and made CD recordings with Music of Bach, Mozart, Chopin , Liszt, Bartok and Szymanowski. He holds a Master's degree from the Fr. Chopin Academy of Music in Warsaw where he studied with prof. R. Smendzianka, and a Doctorate of Musical Arts from the University of Michigan. Currently he teaches piano at Wayne State University in Detroit.
Tomoko Mack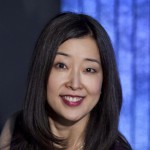 Tomoko Mack is a performing duo pianist. She has won, together with her sister Yuki, First Prize and Kodama Prize at the Fourth International Piano Duo Competition in Tokyo; the Ellis Two-Piano Competition and the Dranoff International Two-Piano Competition and was featured artist in the Gilmore International Keyboard Festival in Michigan, the Symposium for Two-Pianos in Florida and the Quebec International Two Piano Festival. She has concertized all over United States, in Japan, Poland, Italy and Sweden and produced four highly acclaimed compact discs that include a diverse repertoire of one-piano and two-piano works: Rhapsody, American Mosaic, Fantasy and Danse Montage.
Bogdan Czapiewski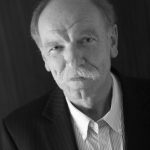 Bogdan Czapiewski was born in 1949 and studied the piano with Zbigniew Śliwiński at the Academy of Music in Gdańsk and with Jan Ekier at the Chopin Academy of Music in Warsaw. As a scholarship recipient of the Kościuszko Foundation, he also worked under György Seboka at the Indiana University School of Music in Bloomington. Bogdan Czapiewski was a finalist in several international piano competitions, including the 1975 Busoni Competition in Bolzano, 1975 Viana da Motta Competition in Lisbon and 1976 Montreal Piano Competition. In 1987 he was awarded the Grand Prix de Disque Liszt at the international recording contest in Budapest. He has recorded extensively in Poland, Germany, Belgium, France and Japan. His latest solo recording of piano sonatas by Rachmaninov, Prokofiev and Serocki received the highest prize awarded by the Polish Phonographic Academy, The Fryderyk. He has toured Europe, Asia, North America and Australia and appeared on the world's most prestigious concert stages, including those of Paris, Zurich, Geneva, Copenhagen, Brussels and St Petersburg. He currently serves as professor of piano at the Academy of Music in Gdańsk.
Eloisa Cascio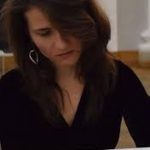 Eloisa Cascio, after the classical studies completed the master and specialist degrees – with first class honors and special mention- in Piano, as a student of Tina Babuscio (Conservatory of Benevento) Harpsichord (Conservatory of Campobasso) Chamber Music and Choral Music and Choir Direction (Conservatory of Avellino) and Piano Chamber Music (Conservatory of Napoli). Afhter Eloisa studied with Pietro De Maria in the School of Music of Fiesole when in June 2014 obtained the Piano Interpretation Diploma: She study piano also with Massimo Bertucci in Napoli (private course) and classical praxis with Emilia Fadini in Milano. She took part in masterclass of piano with Bruno Canino, Peter Lang, Gottlieb Jracek von Armin, Johannes Kropfitsch, Oleg Marshev, Joseph Paratore, Henri Sigfridsson, Andreas Frohlich, Olivier Gardon, Dominique Merlet, Teppo Koivisto.
On August 2012, She attended a master in piano with Gottlieb Jracek von Armin in the Wiener Musik Seminar and obtained the III prize in the Dichler Competition. On April 2016, she was the recipient of the "University of South Florida Steinway Piano Series special award". The award is given annually to help an exceptional pianist at the beginning of their professional career.
Eloisa played as a pianist soloist and in chamber music in various festival in Italy, Austria, Belgium, France, Germany, Spain, Holland, Greece, Poland, Macedonia, Romania, Montenegro and United States of America, Croatian, Lithuania, Estonian, Latvia; She took part in concert – seasons in Rome, Turin, Bologna, Milan, Trieste, Verona, Ancona, Paris, Salzburg, Frankfurt, Timisoara, Bitola, Beringen, Kotor, Tampa, Thessaloniki, Tallin, Riga, Palanga, Dubrovnik and many other's. As harpsichordist Eloisa played recital, chamber music and Bach and De Falla concerts. At the present Eloisa is a teacher of theory and harpsicord in Conservatory Francesco Cilea in Reggio Calabria (Italy).