Kazimierz Brzozowski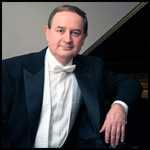 Kazimierz Brzozowski is the founder and director of the International Music Festival in Nałęczów. He has garnered international acclaim for his captivating performances, in particular the music of Chopin. He has won top prizes at the Polish Piano Festival, in the Chopin Society Competition in Warsaw and has received awards from Ann Arbor Music Society, Kosciuszko Foundation in New York and the University of Michigan. He has given recitals and performed with orchestras in Poland, U.S.A. and Japan. He has been featured on the Polish Radio and National Television and made CD recordings with Music of Bach, Mozart, Chopin , Liszt, Bartok and Szymanowski. He holds a Master's degree from the Fr. Chopin Academy of Music in Warsaw where he studied with prof. R. Smendzianka, and a Doctorate of Musical Arts from the University of Michigan. Currently he teaches piano at Wayne State University in Detroit.
Aleksandra Zvirblyte
Aleksandra Zvirblyte has completed her studies at the Lithuanian academy of Music and postgraduate studies at the famous P. Tchaikovsky Conservatory in Moscow. She studied with renowned teachers as Lev Vlasenko, Mikhail Pletnev, Nikolai Suk, Olga Steinberg. She became a prizewinner at M.K Ciurlionis International Piano Competition (Vilnius 1986, 1991). Y.K.A.A. International Piano Competition (Oberlin, USA 1991), and she was awarded Grand Prix at N. Rubinstein International Piano Competition in Paris (1999).
Over the years she has performed in all the major cities and towns of Lithuania, in Denmark, Sweden, France, Finland, Spain, Italy, Poland, Germany, Ukraine, Switzerland, USA. Rusia- St. Petersburg, Moscow, Ukraina, Latvia, Estonia, Belorussia, Bulgaria, Kazakhstan. She has performed with the Lithuanian Chamber, the Lithuanian National Symphony, the Kharkov Philharmonic, the St.Petersburg Conservatory Symphony, the Bulgarian Conservatory Symphony , St.Cristopher chamber and other orchestras under direction of Saulius Sondeckis, Gintaras Rinkevicius, Juozas Domarkas, Robertas Servenikas, Mindaugas Piecaitis, Alvydas Sulcys, Pavel Berman, Christo Christov, Aleksei Kolobuchin, Oliver Weder and others.
She divides her time between the life of a concert pianist and a job at the Lithuanian Academy of music, where she is Professor of Piano. Aleksandra Zvirblyte is also teacher-expert at the National M.K.Ciurlionis Art School. Aleksandra Zvirblyte is a organizer of various international festivals, competitions, educational projects in Lithuania and abroad. She is the founder and director of the International M.K. Ciurlionis Music Festival is Palanga and Vilnius.
Anna Jastrzebska-Quinn
Anna Jastrzebska-Quinn is a well known Polish pianist, a professor of piano at the Frederic Chopin University of Music in Warsaw and a long-term dean of the keyboard faculty at the university.
Born in Poland, she graduated with distinction from the National Higher School of Music in Warsaw, as the university was formerly known, and the Geneva Conservatory in Switzerland. She studied the piano with such outstanding artists and inspiring pedagogues as Jan Ekier, the editor of Chopin's works for the authoritative Polish National Edition, in Warszaw; Harry Datyner, himself a pupil of Marguerite Long and Edwin Fischer, in Geneva; Nikita Magaloff, Gyorgy Sebok, Anton Cuerti and Menahem Pressler in Canada. She is a winner of international competitions, such as Palma de Majorca, Santander and Barcelona, and a number of national piano competitions in Poland. Chopin's music has always held a special place in her extensive piano repertoire. In recognition of her art, for seven years she was a scholar of the F. Chopin Society in Warsaw and the Ministry of Culture and Art. Since her debut in 1974 with the National Chamber Orchestra while still a student, Anna Jastrzebska-Quinn has played in most of European countries as well as in Canada, China, Thailand and Uruguay. She has made recordings of solo, chamber music and piano concertos with orchestras for the radio and television in Poland, Germany, Switzerland and Canada and published CDs with works by Chopin, Ravel and Ciurana in Spain.
Professor Jastrzebska-Quinn is an active and much in demand pedagogue. Her international graduate and postgraduate students win awards in many prestigious competitions and are recipients of artistic scholarships. She has served on juries of international competitions and has held master classes, seminars and lectures in music centers in Poland, Russia, Spain, Austria, England, USA, China, Thailand, Singapore and Uruguay. She acts as a consultant for the Artistic Education Centre and is an expert at the Ministry of Education in Poland.
Tomoko Mack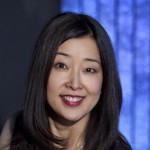 Tomoko Mack is a performing duo pianist. She has won, together with her sister Yuki, First Prize and Kodama Prize at the Fourth International Piano Duo Competition in Tokyo; the Ellis Two-Piano Competition and the Dranoff International Two-Piano Competition and was featured artist in the Gilmore International Keyboard Festival in Michigan, the Symposium for Two-Pianos in Florida and the Quebec International Two Piano Festival. She has concertized all over United States, in Japan, Poland, Italy and Sweden and produced four highly acclaimed compact discs that include a diverse repertoire of one-piano and two-piano works: Rhapsody, American Mosaic, Fantasy and Danse Montage.
Eloisa Cascio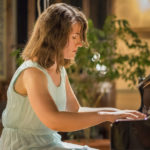 Eloisa Cascio, after the classical studies completed the master and specialist degrees – with first class honors and special mention- in Piano, as a student of Tina Babuscio (Conservatory of Benevento) Harpsichord (Conservatory of Campobasso) Chamber Music and Choral Music and Choir Direction (Conservatory of Avellino) and Piano Chamber Music (Conservatory of Napoli). Eloisa also studied with Pietro De Maria in the School of Music of Fiesole where she obtained the Piano Interpretation Diploma: She studied piano also with Massimo Bertucci in Napoli and classical praxis with Emilia Fadini in Milano. She took part in masterclass of piano with Bruno Canino, Peter Lang, Gottlieb Jracek von Armin, Johannes Kropfitsch, Oleg Marshev, Joseph Paratore, Henri Sigfridsson, Andreas Frohlich, Olivier Gardon, Dominique Merlet, Teppo Koivisto.
She has attended a master in piano with Gottlieb Jracek von Armin in the Wiener Musik Seminar and obtained the III prize in the Dichler Competition. On April 2016, she was the recipient of the "University of South Florida Steinway Piano Series special award". The award is given annually to help exceptional pianists at the beginning of their professional career.
Eloisa played as a pianist soloist and in chamber music in various festival in Italy, Austria, Belgium, France, Germany, Spain, Holland, Greece, Poland, Macedonia, Romania, Montenegro, United States of America, Croatia, Lithuania, Estonia, Latvia; She took part in concert seasons in Rome, Turin, Bologna, Milan, Trieste, Verona, Ancona, Paris, Salzburg, Frankfurt, Timisoara, Bitola, Beringen, Kotor, Tampa, Thessaloniki, Tallin, Riga, Palanga, Dubrovnik and many others. As harpsichordist Eloisa played recital, chamber music and Bach and De Falla concertos.
At the present Eloisa teaches harpsichord and music theory in Conservatory Francesco Cilea in Reggio Calabria (Italy).