Kazimierz Brzozowski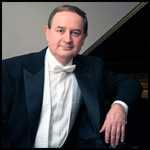 Kazimierz Brzozowski is the founder and director of the International Music Festival in Nałęczów. He has garnered international acclaim for his captivating performances, in particular the music of Chopin. He has won top prizes at the Polish Piano Festival, in the Chopin Society Competition in Warsaw and has received awards from Ann Arbor Music Society, Kosciuszko Foundation in New York and the University of Michigan. He has given recitals and performed with orchestras in Poland, U.S.A. and Japan. He has been featured on the Polish Radio and National Television and made CD recordings with Music of Bach, Mozart, Chopin , Liszt, Bartok and Szymanowski. He holds a Master's degree from the Fr. Chopin Academy of Music in Warsaw where he studied with prof. R. Smendzianka, and a Doctorate of Musical Arts from the University of Michigan. Currently he teaches piano at Wayne State University in Detroit.
Kevin Kenner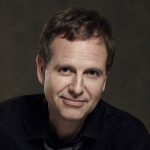 American multi-prize-winning pianist of unwavering musicianship, Kevin Kenner is renowned for his towering interpretations of piano repertoire marked with elegancy of tone and brilliance. Exceptionally idiomatic in Chopin yet versatile, he is a prolific recording artist of Beethoven, Schumann, Ravel, Paderewski and Piazzolla. Kenner has performed with world-class orchestras including the Hallé, BBC Symphony, Deutsches Symphonie-Orchester Berlin, Warsaw Philharmonic, Czech Philharmonic, NHK Tokyo and San Francisco Symphony, and has collaborated with such distinguished conductors as the late Sir Charles Groves, Leonard Bernstein, Andrew Davis, Hans Vonk, Jiří Bělohlávek and Stanisław Skrowaczewski. Frequent partner with leading string quartets including Belcea, Tokyo and Endellion, since 2011 he also works as duo partner with violinist Kyung Wha Chung.
Read more…
Katarzyna Popowa-Zydroń
Katarzyna Popowa-Zydroń, Polish pianist of Bulgarian origin. She graduated from the piano class of Zbigniew Śliwiński at the State High School of Music in Gdańsk in 1973. She continued her studies at the Hochschule für Musik und Darstellende Kunst in Vienna in the class of Alexander Jenner.
She has received awards at national and international competitions, including the Alessandro Casagrande Competition in Terni (1975), and a distinction at the 9th F. Chopin Piano Competition in Warsaw that same year.
An experienced piano teacher, she is currently professor of piano at the music academies of Gdańsk and Bydgoszcz. She also holds masterclasses, seminars and consultancies in Poland and abroad. Among her students is Rafał Blechacz, the unanimous winner of the 15th International F. Chopin Competition in October 2005. Katarzyna Popowa-Zydroń sits in piano competition juries in Poland and abroad.
She appears as a soloist both domestically and abroad, playing works ranging from the Baroque to the 20th century, with special emphasis on Mozart, Beethoven, Schubert, Schumann, Chopin, Debussy, and Bartók. She has also given seveal first performances of modern Polish works, and remains active as a chamber musician.
She is the co-founder of the Gdańsk Society of Music Lovers (1996) and the 'Musica nos unit' International Chamber Music Festival. For her social activities, she has received the Duke Mściwoj Medal from the Gdańsk City Council. In 2004, she received a Commission for National Education medal, and in 2005, the Gloria Artis medal and the Commander's Cross of the Polonia Restituta award.
Tomoko Mack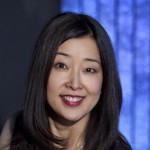 Tomoko Mack is a performing duo pianist. She has won, together with her sister Yuki, First Prize and Kodama Prize at the Fourth International Piano Duo Competition in Tokyo; the Ellis Two-Piano Competition and the Dranoff International Two-Piano Competition and was featured artist in the Gilmore International Keyboard Festival in Michigan, the Symposium for Two-Pianos in Florida and the Quebec International Two Piano Festival. She has concertized all over United States, in Japan, Poland, Italy and Sweden and produced four highly acclaimed compact discs that include a diverse repertoire of one-piano and two-piano works: Rhapsody, American Mosaic, Fantasy and Danse Montage.